e-Mark and E-Mark
The Europe has safety certification requirements formotor vehicle, components and systems that associated with security, and expressed as mark E and mark e.
The E-mark that approved by ECE derives from the regulations issued by Economic Commission of Europe. Recently ECE includes more than 50 countries, it also includesEastern Europe,Southern Europe such non-European countries apart from EU members, ECE regulation is recommended to the members but not mandatory standard. From the point of market demand, the ECE members usually willing to accept the test reports and certificates that comply with ECE regulations. The involved products are components and system units, but no the whole vehicle approval regulations.
The domestic common E mark certification products include tyre,safety glass,auto bulb, warning triangle, vehicle electronic products, etc. The testing organizations that perform E mark certification are usually the technical service organizations of ECE members, the license issuing agencies that issue E mark certification are government departments of ECE members. Different countries have their respective numbers:
E1 - Germany; E2 - France; E3 - Italy; E4 - Holland; E5 - Sweden; E6 - Belgium; E7 Hungary; E8 Czech; E9 Spain; E10 - Yugoslavia; E11 - Britain; E12 - Austria; Norway; Norway; Finland; Finland; Finland; Finland, Romania; Romania; Poland; E21 - Portuguese; E22 - Russia; E23 - Greece; E25 - Croatia; E26 - Slovenia; E27 - Slovakia; E28 - Belarus; E29 - Estonia; E31 - Bosnia and black; E37 - Turkey
The e mark that approved by EEC is the certification mark of whole motor vehicle, safety component and system that theEuropean Union Commission compels the members countries to use according to EU directives. The testing organizations have to be the technical service organizations of EU members, the license issuing agencies are government transport agencies of EU members. The approved products which acquire the e mark will be accepted by all EU members. Different countries have their respective numbers: 
E1 - Germany; E2 - France; E3 - Italy; E4 - Holland; E5 - Sweden; E6 - Belgium; E9 Spain; E11 UK; E12 Austria; E13 - Luxemburg; E17 Finland; E18 - Denmark; Portugal; Greece; Ireland; Ireland
E-MARK sign: The e-Mark logo is divided into two forms, one is a rectangular outer frame, the other is a circular outer frame, representing different meanings.
The Finnish Transport Agency is responsible for traffic lanes in Finland and the overall development of the Finnish transport system. The Agency offers spatial data of roads, railways and waterways for viewing and downloading through WMS and WFS services. Also, A WMTS service providing nautical charts is under development.The Finnish Transport Agency has approved various laboratories to conduct EMC tests and Manufacturer Conformity of Production (COP) Audit Introduction for the issuance of the E/e-Mark car certificate throughout Europe, among these laboratories are Midcert, OY Elspecta & Emitech Group.
ECE R10 TYPE APPROVAL OR HOMOLOGATION 
After ECE R10 EMC tests are done and PASS test report issued, Type Approval Certificaition or Homologation (E-marking) can be also issued for the product. In this step, ECE R10 test report, technical documents of the product, Conformity of Production (CoP) inspection report/certificate, quality documents (like valid ISO 9001 certificate) of the manufacturing or/and distributor company are checked by a third party and authorized agency. They are also called designated technical service. If all product and company documents are issued and submitted properly, E mark including a unique number can be affixed or labeled on the product.
An approval number is assigned to each type approved. The type approval number consists of 4 sections. Each section shall be separated by the '*' character.
Section 1: The capital letter 'E' followed by the distinguishing number of the Contracting Party which has granted the type approval.
Section 2: The number of the relevant UN Regulation, followed by the letter 'R', successively followed by:
(a) Two digits (with leading zeros as applicable) indicating the series of amendments incorporating the technical provisions of the UN Regulation applied to the approval (00 for the UN Regulation in its original form);
(b) A slash and two digits (with leading zeros as applicable) indicating the number of supplement to the series of amendments applied to the approval (00 for the series of amendments in its original form);
(c) A slash and one or two character(s) indicating the implementing stage, if applicable.
Section 3: A four-digit sequential number (with leading zeros as applicable). The sequence shall start from 0001.
Section 4: A two-digit sequential number (with leading zeros if applicable) to denote the extension. The sequence shall start from 00.
FOOD GRADE
What Does Food Safe Really Mean?
To begin, it's important to clarify a few key terms:
Food grade means that the material is either safe for human consumption or permitted to come in contact with food.
Food safe means that a food grade material meets the requirements determined by the intended use and will not create a food-safety hazard.
Food contact surfaces include any surface that may come into direct contact with food. These surfaces must be made of nontoxic materials and designed to withstand the environment of their intended use, including exposure to cleaning compounds, sanitizing agents, and cleaning procedures.
Food grading and food safety concern a specific way to ingest parts, called migration. Particles as small as a few nanometers and up to several hundred nanometers may get transferred each time various materials encounter with each other.
Because migration levels are very low on occasional contact, food grading typically concerns items that are in prolonged contact with food such as containers, straws, utensils, plates, and food molds. Different testing institutions will adhere to different government-imposed risk tolerances and approved substances, which for the US is described by the FDA CFR 21 and for the EU in guidelines 10/2011.
The European Commission, the European Medicines Agency (EMA) and the United States of America (USA) Food and Drug Administration (FDA) work together in many areas, streamlining efforts, sharing best practices and aiming to avoid duplication to promote human and animal health. Confidentiality arrangements facilitate this collaboration.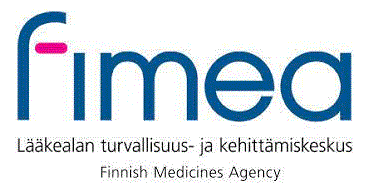 The United States Food and Drug Administration (FDA) is authorized under 21 C.F.R. § 20.891 to disclose non-public information to Finnish Medicines Agency regarding FDA-regulated drugs, including pre- and post-market activities, as appropriate, as part of cooperative law enforcement or cooperative regulatory activities. FDA is further authorized under section 708(c) of the Federal Food, Drug, and Cosmetic Act2 to share with a foreign government, as it deems appropriate and under limited circumstances, certain types of trade secret information.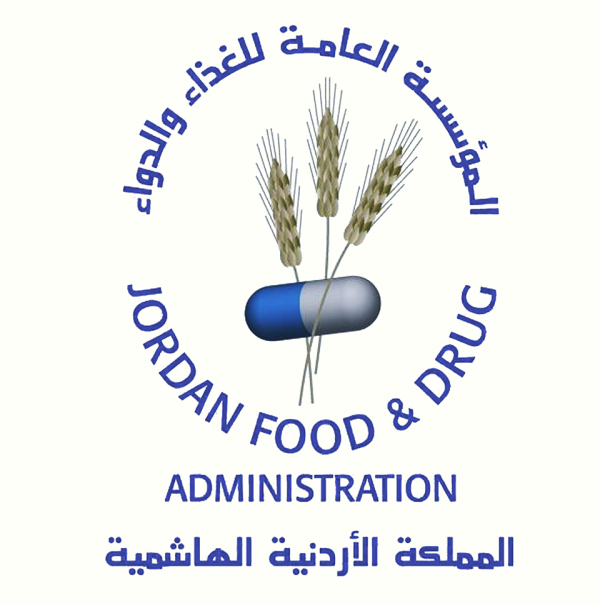 The Itqan Pharmaceutical Industries and a faculty of pharmacy at Germany's University of Marburg, which is the largest German academic center, signed a cooperation agreement to produce plant-derived pharmaceutical products.
Speaking at the signing ceremony, Jordan Food and Drug Administration (FDA) Director-General Nizar Mhaidat indicated that the agreement includes conducting joint scientific researches between specialized researchers from the German University of Marburg and the University of Jordan in addition to the Itqan company, and employing this cooperation to develop the national pharmaceutical industries, and produce new quality plant- derived medicines, according to the FDA statement on Thursday.
Paragliders
Who is CEN and what is EN?
The National Standards Organizations (ex. AFNOR, BS, DIN, SN, SNV) from almost 30 European countries are member of CEN. A group of experts from each National Standard Organizations are appointed to take part of working group 6 (WG 6) for paragliding equipment to update and renewing the EN standards. Example of EN standard is EN 926-2 for flight test and EN 926-1 for load test of paragliders.
---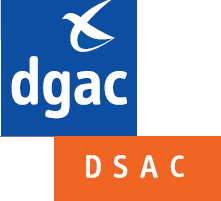 Paraglider Certification: DGAC
 Paramotor Certification

DGAC (Direction Generale de l'Aviation Civile) is the French FAA. They don't actually certify ultralights, but rather require manufacturers attest that their wing behaves as described in its user manual. There is no testing for non-normal flight regimes like collapse, stall recovery, spiral behavior and so on. Like non-certified wings, you will be a test pilot in some conditions.

The glider may be fine, of course, but it's more up to you to find out, especially before exploring steeper, slower, more aggressive, or faster regimes. Lean on experienced pilots who have survived that process already, or take it to an over-water maneuvers clinic.
OY Elspecta-AB Member in International Airport Review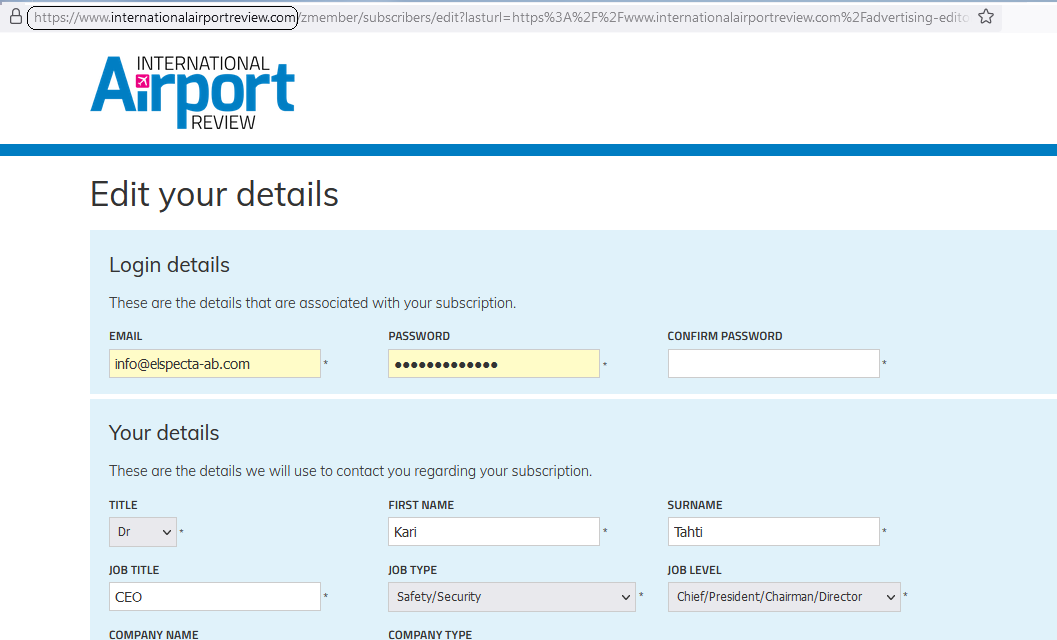 International Airport Review is the leading source of information for the airport and aviation community; covering all the latest breaking news in passenger experience, airport business, sustainability, terminal operations, airside operations and construction and design.
Leather Product
Planning to import and sell leather bags, wallets, jackets or other leather products in the European Union? In this article, we cover the EU regulations, including labeling, certification, and testing requirements that are applicable to leather products.

Mentioned Products

    Leather shoes
    Leather wallet
    Leather bags
    Leather clothing
    Leather furniture
    Leather watch straps

Content Overview

    General Product Safety Directive (GPSD)
    REACH
    Leather Furniture Regulations
    EU Leather Labeling Rules
Footwear legislation
The European Union has directed EU countries to align laws relating to the labelling of materials in footwear, protecting consumer interests, and reducing the risk of fraud for consumers and industry. EU legislation on chemicals and personal protective equipment may also affect footwear.
Directive on labelling of materials used in footwear
Directive 94/11/EC on the approximation of the laws, regulations and administrative provisions of the Member States relating to labelling of the materials used in the main components of footwear for sale to the consumer
Artificial leather (e.g. PU) may contain excessive amounts of REACH regulated substances, such as lead and mercury. This is also the case for coatings, dyes and printing inks used on authentic leather.
Leather Furniture Regulations

There are two types of furniture standards applicable to leather furniture in the EU, harmonized standards and national standards. Both standards apply to leather furniture sold in the European Union.

Notice that the applicable regulations depend on the following factors:

    Type of furniture (e.g. upholstered, non-upholstered)
    Material (e.g. Cover fabric, foam, and other filling materials)
    Area of usage (e.g. Residential, commercial or public usage)

Harmonized Standards

    EN 1021-1: Ignition source smoldering cigarette (Link)
    EN 1021-2: Ignition source match flame equivalent (Link)

National Standards
National standards may apply in addition to the harmonized standards. Here are some examples of national standards in the EU:

    DIN B1: Germany
    NFP 92 – 503: France
    BS 5852:1990: United Kingdom
    CSR RF 1/75 A: Italy
Other footwear-related legislation

The Regulation on Registration, Evaluation, Authorisation and Restriction of Chemicals (REACH)Search for available translations of the preceding linkEN
 will impose obligations on companies in the sector using chemicals in their production processes.
A European Ecolabel was established for footwear in 1999. It applies to all categories of footwear, including sports, occupational, children's, men's, and women's; and specialist footwear for cold, casual use, fashion, and indoors.
Footwear designed to be worn by individuals for protection against one or more health and safety hazards is covered by the Regulation on Personal Protective Equipment (PPE) (EU) 2016/425
About European Confederation of the Footwear Industry

SOLAS-yleissopimus määrittelee alusten turvallisuusvaatimukset kansainvälisessä liikenteessä pääasiassa seuraavissa aiheissa: aluksen rakenne, vakavuus, koneet, sähköasennus, paloturvallisuus, hengenpelastuslaitteet, navigointijärjestelmä, viestintäjärjestelmä ja laivojen kuljetus. kuormia. Nämä turvallisuusjärjestelyt tulee sisällyttää aluksiin alusten suunnitteluvaiheesta alkaen ja niitä tulee säilyttää koko aluksen käyttöiän ajan.

Maassamme vuonna 2016 voimaan tulleen SOLAS-sopimuksen määräysten mukaan sopimusvaltioilla on velvollisuus lisätä alusten, merellä olevan lastin ja aluksella olevien ihmisten henkiturvallisuutta. SOLAS-sopimuksella pyritään julistamaan ja soveltamaan merenkulun sääntöjä turvallisen merenkulun, koulutettujen merenkulkijoiden ja ympäristön saastumisen ehkäisemisen osalta.

SOLAS-sopimuksen mukaisesti aluksille annetaan pääasiassa seuraavat asiakirjat:

    Rahtialuksen turvarakennustodistus
    Rahtialuksen turvalaitteiden todistus
    Rahtialuksen turvaradiotodistus
    Matkustaja-aluksen turvatodistus
    Rahtialuksen turvatodistus
    Turvallisuustodistus suurnopeusveneille
    Nesteytettyjen kaasujen massakuljetus
    Vaatimustenmukaisuustodistus irtokaasuille
    Kansainvälinen vaatimustenmukaisuustodistus irtokaasuille
    Vaaralliset kemikaalit
    Irtotavarakemikaalien vaatimustenmukaisuustodistus
    Kansainvälinen vaatimustenmukaisuustodistus bulkkikemikaaleille

Lyhyesti sanottuna SOLAS-sopimuksen päätavoite on asettaa vähimmäisturvallisuusstandardit kauppalaivojen rakentamiselle, laitteille ja toiminnalle. Jokainen maa on velvollinen varmistamaan, että sen lipun alla purjehtivat alukset noudattavat tätä sopimusta. SOLAS-sertifiointi on todiste tämän velvoitteen noudattamisesta.

Organisaatiomme tarjoamien testaus- ja sertifiointipalveluiden joukossa tarjotaan myös SOLAS-testaus- ja sertifiointipalveluita.